First Impressions on the most talked business laptop in the market now- HP EliteBook x360 1040 G7
Apr 07, 2021
As you all know, HP EliteBook features all the premium characteristics of HP. HP EliteBook x360 1040 G7 tops as a business laptop with all these features. It has everything you can expect to do in today's world- just like you can work from home with it or run different applications at a pretty faster rate. On a single charge, 1040 G7 stands for 15 hours straight running smoothly.
In the usual way, Comtech Systems will break down the features in a comprehensive way. But before that, you need to know a point straightly. Considering all HP EliteBook prices, the 1040 G7 is way expensive in return for its all-time features and productivity. With that said, let's talk about-
Physical looks of HP EliteBook x360 1040 G7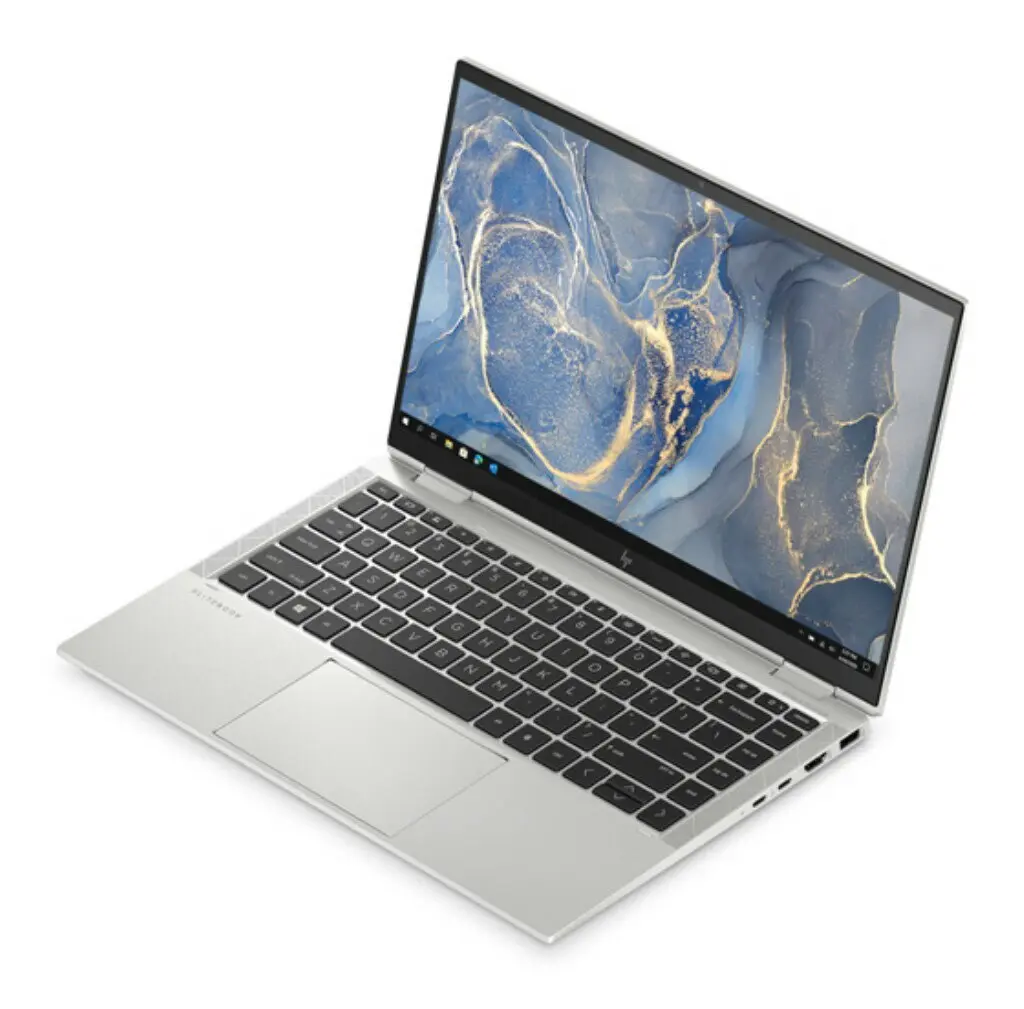 Like other EliteBooks having x360 in the name, this 1040 G7 is a total convertible that comes with a touch display and pen. If you note carefully, this laptop is smaller than the previous versions with dimensions- 31.93 x 20.27 x 1.65 cm with a weight of 1.32 kg; although it looks heavier. The aluminium and magnesium chassis gives a luxurious look to the laptop.
A common trend most brands of laptop makers follow- more screen size to less body can also be seen here. The keyboards are better when compared to Dell keyboards but if you make the comparison with X1 Carbon, it may not be up to the mark. But in general, it goes with the overall ambience. You can also see a few keys on the keyboard redesigned to the top. The glass trackpad is quite a view you will love.
Ports of HP EliteBook x360 1040 G7
On the left side-
1. USB 3.1 Type A Input
2. Sim Card slot
3. Lock slot
4. Headphone/Mic Jack
On the right side-
1. Two Thunderbolt 3 ports
2. USB 3.1 Type A port
3. HDMI port
4. Power Indicator light
Audio & Video of HP EliteBook x360 1040 G7

Screen size varies depending on the model you choose. 14-inch screen size would be far more enough. The brightness is of top quality even though it matters the battery charge. Full HD has given more clarity to the videos you see through 1040 G7.
Audio is a 4 speaker setup called quad-speaker setup with a pair on the top and the other on the bottom panel. Vocals for audio are up to the crisp factor with zero distortion level even at maximum volume.
Security in HP EliteBook x360 1040 G7
1. For security, there are
2. Biometric login features
3. IR Camera
4. Fingerprint Sensor
5. Multiple Security Software
6. TPM 2.0 chip
7. Sure View
Fingerprint Sensor can be found above the glass trackpad just between Alt and Ctrl buttons. The chip makes the laptop encrypted when sending data. Sure View adjusts viewing angles and protects from intruders.
The only downs that we can see for now on this EliteBook is that they have poor UHD graphics which will be the last feature seen on Elitebooks. We can expect improved graphics on newer models. The other downside is that it is quite expensive. But it's worth for every coin you pay if you are okay with the graphics.
Related Reads-
HP EliteDesk 800 G4 Tower- an asset for business?
Why do you need to buy HP Workstations now?